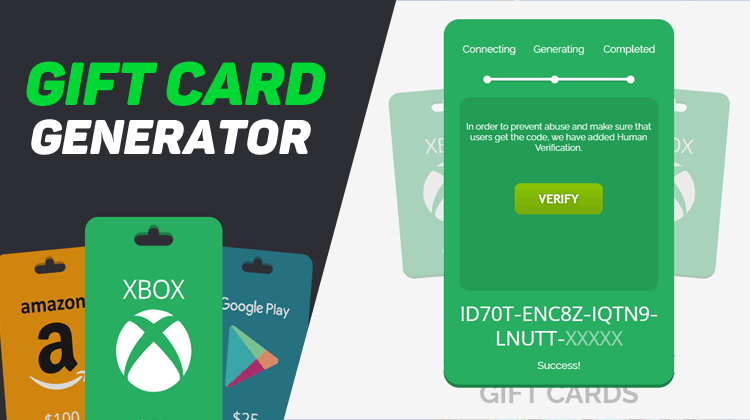 Today we will share with you the best converting Gift Card generator landing pages so you can adapt it to your niche and earn huge!
These landing pages are the ones with the best conversion rate and they are very easy to setup, you only need to replace your content locker to make it work.
Download Pack
This in combination with a good traffic source or method can make you really good gains, since the generation simulation is very well-made.
By default you will find added to the landing Google Play, iTunes, Amazon, Paypal, Steam, PSN and more! If you understand some HTML, just replicate the element and create a new one.
Gift Card Codes Generator Landing Page
So the landing page preview you'll see below is the one that looks like giftcard rebel but it's modified to look much better and cleaner. The question is: – Who wouldn't complete one offer with such a beautiful landing page? Let's take a look into it.
Home Page – Desktop Preview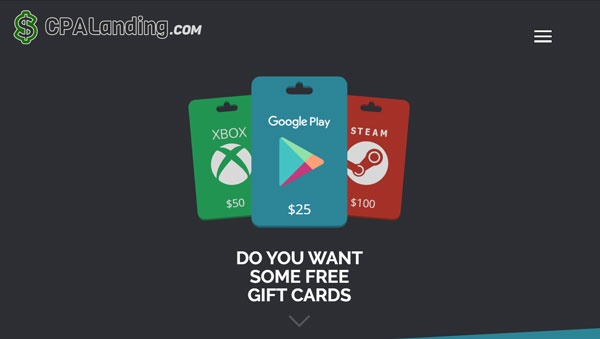 Home Middle – Desktop Preview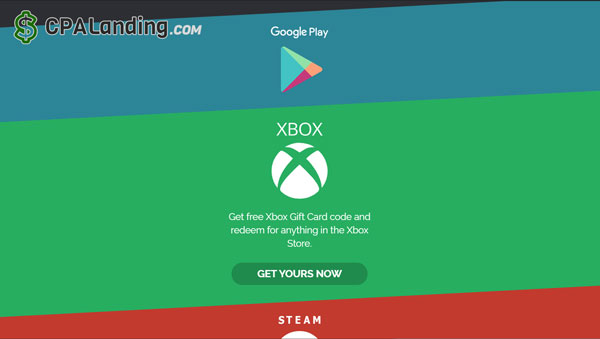 Giftcard Selection – Desktop Preview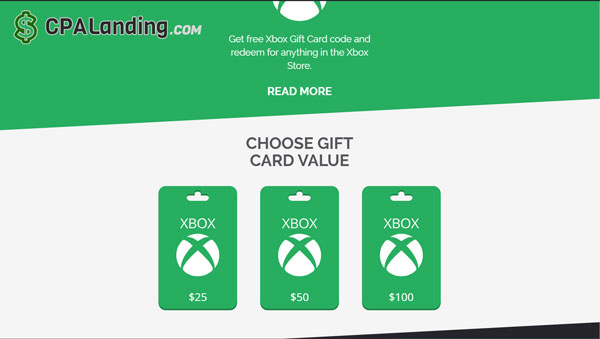 Verify Button – Desktop Preview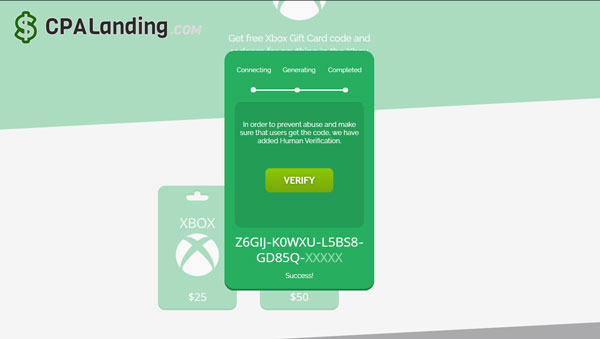 Probably the most of our traffic will come from mobile devices, there is also a higher chance of conversion since app installs are easier and faster to complete for all users.
The landing page is totally responsive, this means that automatically adapts itself to the width of the screen, making navigation more comfortable.
Here are a few screenshots of how the landing does it look on mobile devices.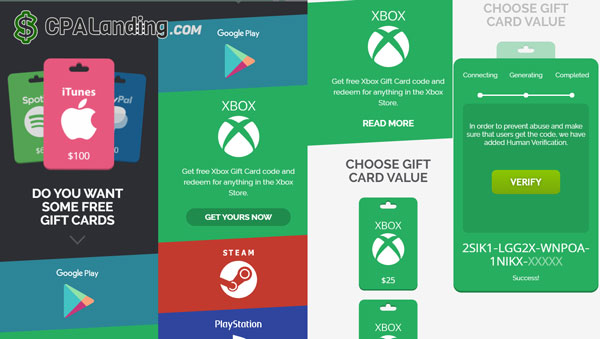 Gift Card Code Landing Page for CPA
Okay, so of course thats not all, there are still 3 more landing pages on the pack. I'll not go in detail into each one, but i'll show you you a preview of how they look.
Gift Card Rebel
Home – Preview
Generator – Preview
Gift Codes Generator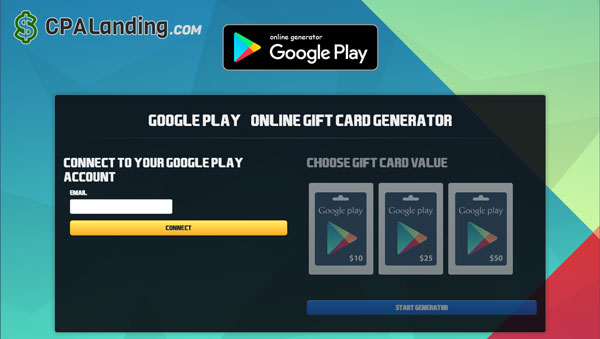 This is a landing page that was previously used to generate resources on games but was adapted for gift card niche.
iTunes Generator Landing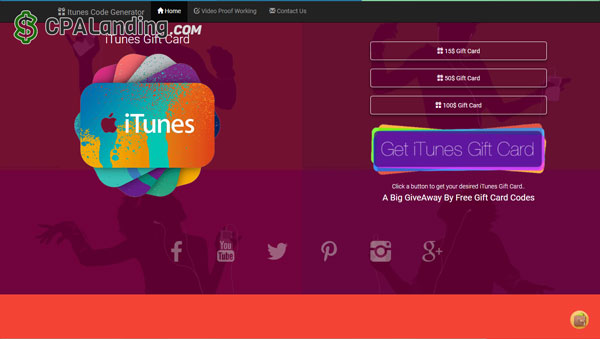 How to setup your locker in 3 Steps
After downloading and extracting the landing pages do the following steps to setup your content locker on the landing pages.
Edit button.html file with an editor like notepad.
Find "YOUR_LINK_LOCKER_HERE" and replace with your locker url.
Done!
Example:
<a id="verify-button" href="https://locked1.com/cl.php?id=1234abcd" rel="nofollow noreferrer" target="_blank">
Download Gift Card CPA Landing Pack
After downloading you'll get a .zip file. Use WinZip or WinRAR to extract the files to your computer.
Download Pack
If there is any broken download link or you need help, please contact us here.